Hello, Friends -
Yesterday, while the Mainstream Media christened their year-long coverage of the January 6 protests, Democrats reveled in this opportunity with their exaggerated and emotional speeches. Most Republicans shied away. Congresswoman Marjorie Taylor Greene and I stood up to this singular narrative of "threats to American democracy," and rightfully put forth the essential reporting of Dr. Darren J. Beattie of Revolver News. There was federal involvement before, during, and after the J6 protests that warrants further scrutiny. I submitted these very articles to the Congressional Record for everyone to access permanently:
Meet Ray Epps: The Fed-Protected Provocateur Who Appears To Have Led The Very First 1/6 Attack On The U.S. Capitol
Meet Ray Epps, Part 2: Damning New Details Emerge Exposing Massive Web Of Unindicted Operators At The Heart Of January 6
Federal Protection of "Oath Keepers" Kingpin Stewart Rhodes Breaks The Entire Capitol "Insurrection" Lie Wide Open
I hope you take the time to read and examine the investigative pieces, as well as my podcast, media hits, and press conference below to gain a full perspective of January 6, 2021.
EXCLUSIVE: REPS. GAETZ AND GREENE TOUR RAY EPPS BREACH SITE ON J6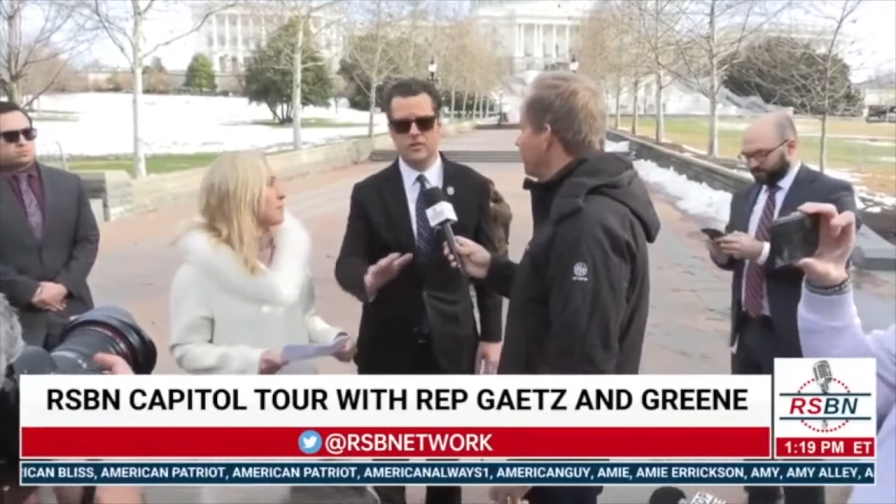 Right Side Broadcasting News exclusively interviewed me and Rep. Greene, as we revisited the exact location where alleged federal informant Ray Epps, and his conspirers breached the fencing one year ago. While others continue the witch hunt of Donald Trump and Republicans, MTG and I walk through the footsteps, video time stamps, and actions of Ray Epps to present the other side of this story.
GAETZ AND GREENE: REPUBLICAN RESPONSE TO JANUARY 6TH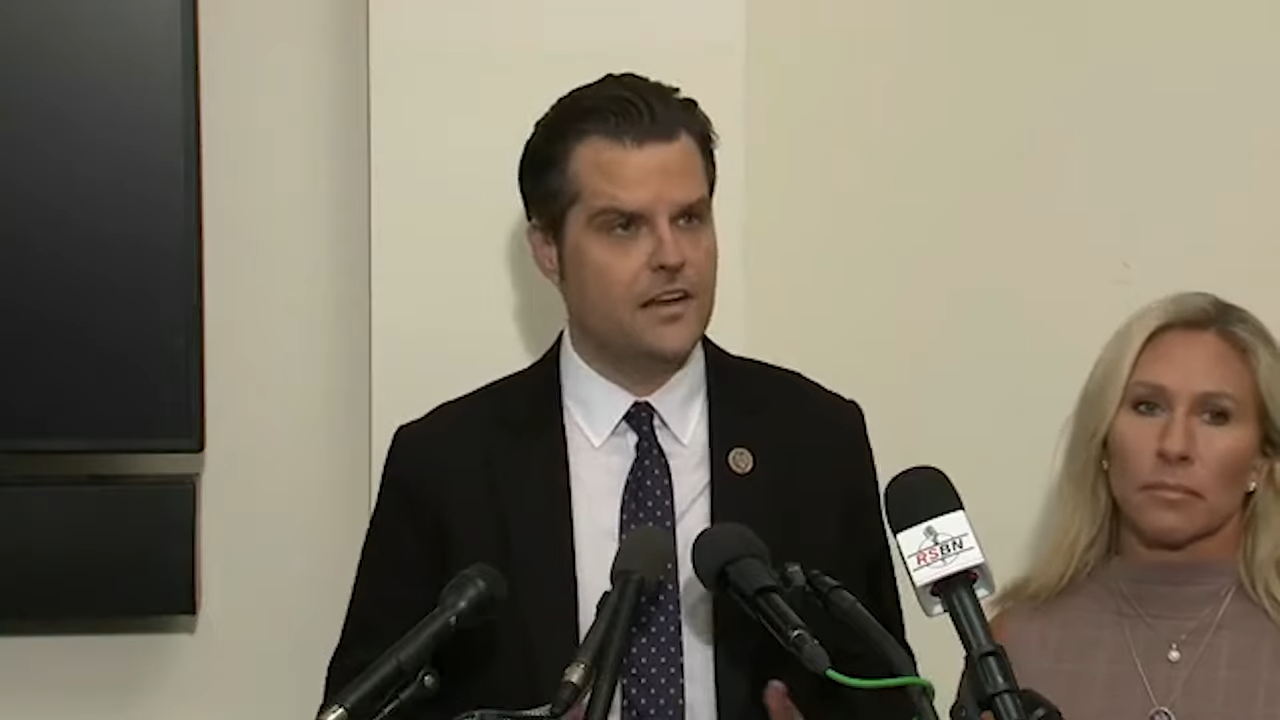 FIREBRAND EPISODE 21 AVAILABLE NOW!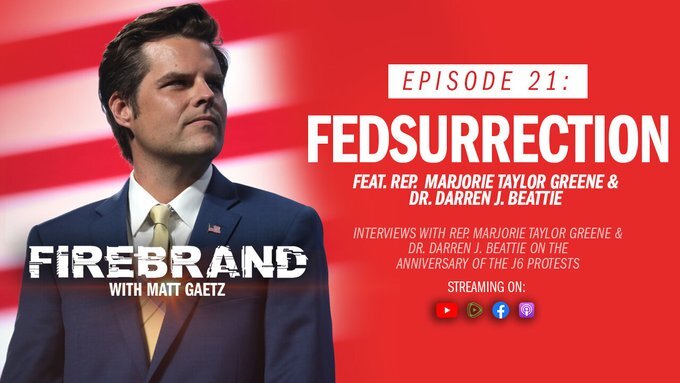 The latest episode of Firebrand With Matt Gaetz is available RIGHT NOW!

In today's J6 Special Edition of Firebrand, Rep. Marjorie Taylor Greene and Dr. Darren J. Beattie join me to discuss new reporting of active federal informants involved in the J6 protests, the deprivation of civil rights for J6 detainees, and how Republicans in Congress should respond.
GAETZ ON STEVE BANNON'S WAR ROOM: WE WILL GET THE TRUTH OUT ABOUT JANUARY 6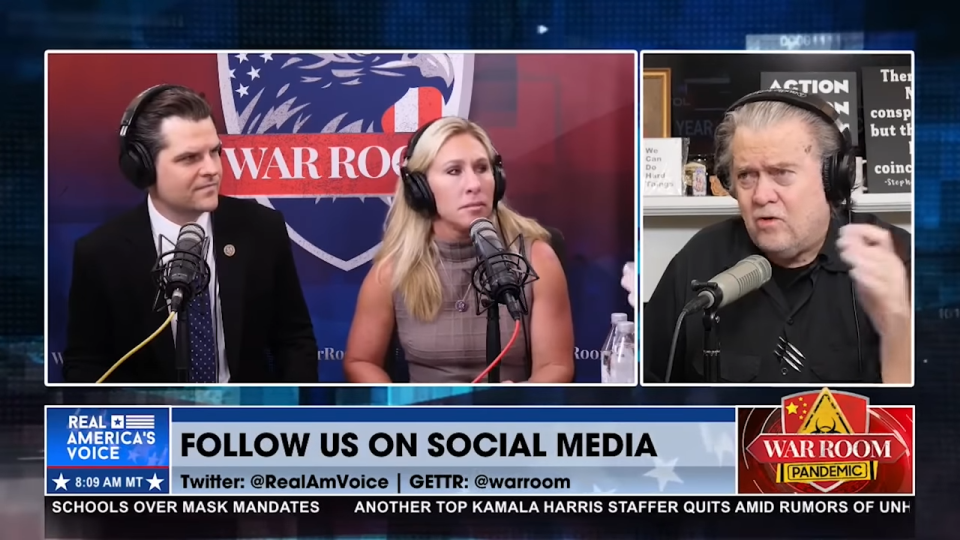 REP. GAETZ JOINS THE CHRIS SALCEDO SHOW ON NEWSMAX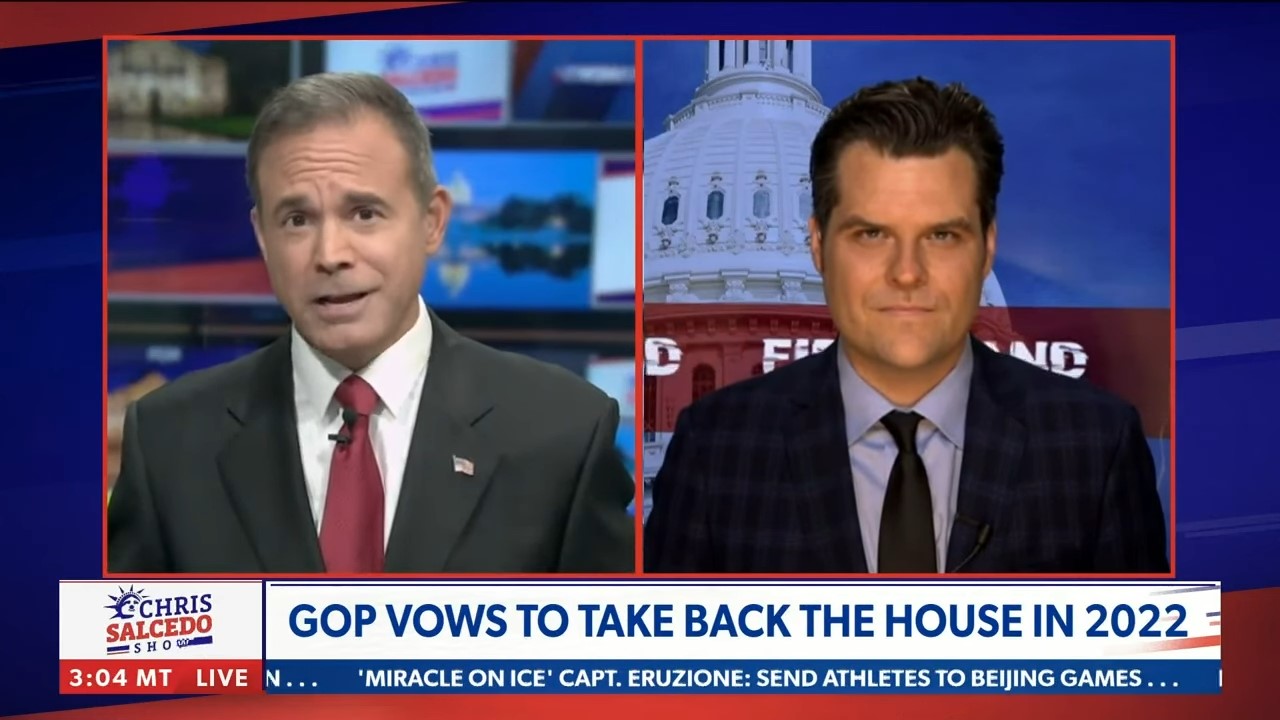 GAETZ: REPUBLICANS 'NEED FIRBRANDS TO WIN' IN THE 2022 ELECTIONS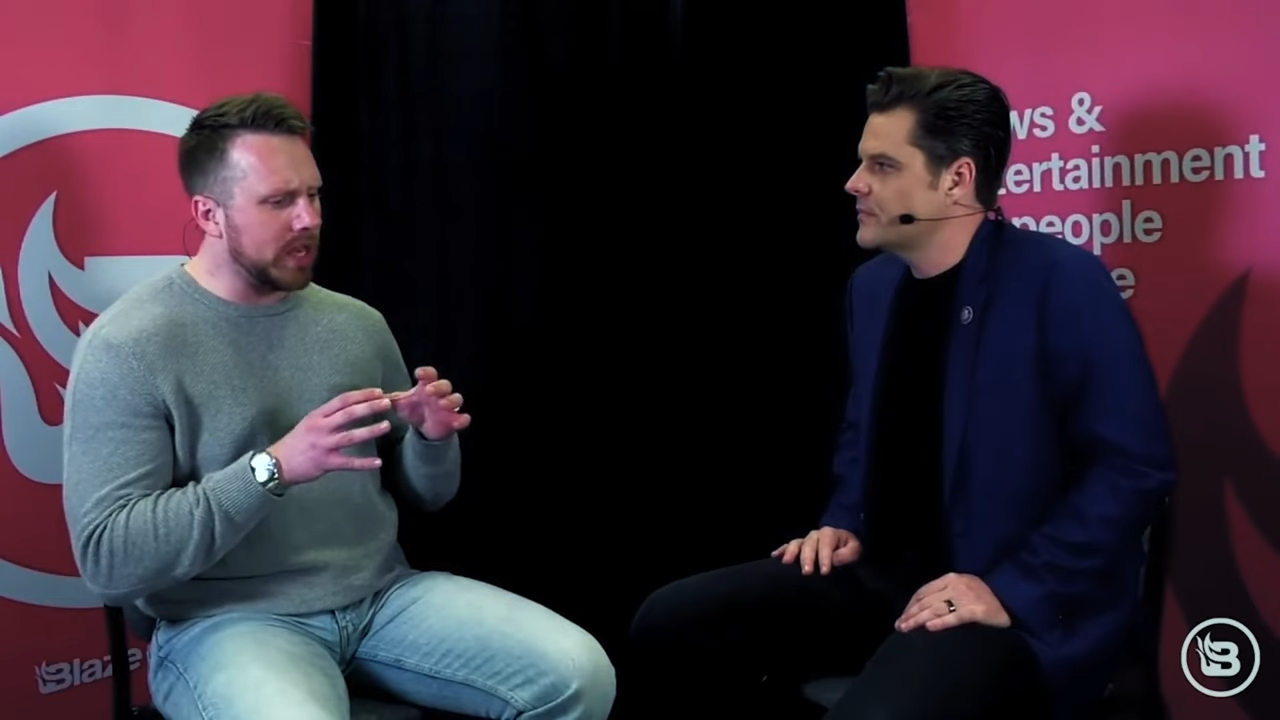 Earlier this week I joined The Blaze's "Slightly Offensive with Elijah Schaffer" to discuss the treatment of January 6 prisoners, the censuring and de-platforming of his Republican colleagues, the key to taking back the majority in the midterms, and more!
GAETZ: MARJORIE TAYLOR GREENE KICKED OFF TWITTER FOR 'CHALLENGING THE REGIME'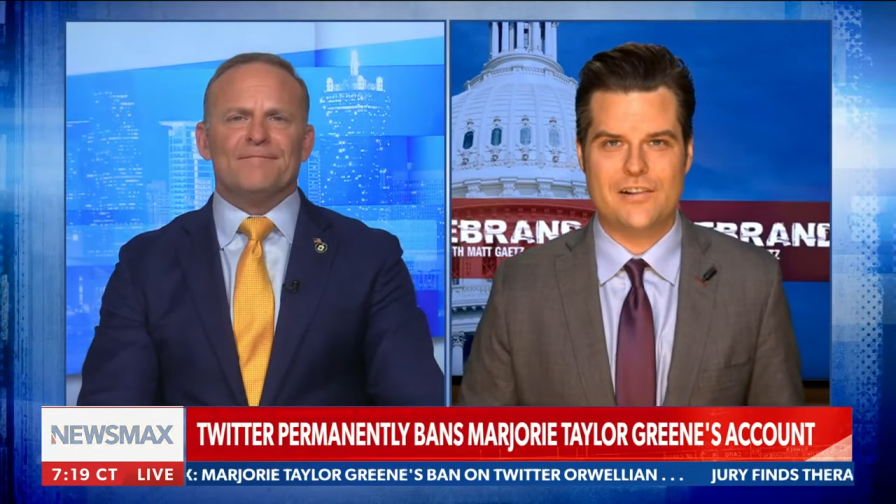 This week I joined Grant Stinchfield on Newsmax to discuss Twitter's decision to permanently ban Marjorie Taylor Greene from its platform, and the hypocritical reactions coming from both sides - Democrats who celebrate censorship, and Republicans who take donations from Big Tech lobbyists while claiming to stand for free speech. Am I surprised that Big Tech did this? Not really.
GAETZ IN THE NEWS
The Paradise - January 7, 2022
January 6 Melee: Insurrection or Fedsurrection?

"In a press conference at the Capitol on January 6, Representatives Matt Gaetz (R-Fla.) and Marjorie Taylor Greene (R-Ga.) hit these issues head-on, particularly calling out House Speaker Nancy Pelosi, the House January 6 Committee, and the media for blatantly ignoring the evidence of federal agents provocateurs inciting and leading the 'insurrection.'"
---
Newsmax - January 6, 2021

Gaetz: Biden, Harris 'Unpatriotic' for Comparing 1/6 to 9/11, Pearl Harbor
"President Joe Biden and Vice President Kamala Harris were ''unpatriotic'' in comparing the Jan. 6, 2021, attack on the U.S. Capitol to 9/11 or Pearl Harbor, Rep. Matt Gaetz, R-Fla., told Newsmax."
---
Newsmax - January 6, 2021

Rep. Gaetz Rips 'Fedsurrection'; Republicans Denounce Jan. 6
"Nearly lost in the comparisons by Democrats and the White House between Jan. 6, 2021, and two of the deadliest days in U.S. history - Pearl Harbor and 9/11 - was a news conference on Thursday afternoon by Reps. Matt Gaetz, R-Fla., and Marjorie Taylor Greene, R-Ga."
---
NewsPunch - January 4, 2021

Matt Gaetz: MTG Was Kicked off Twitter for Exposing the 'New World Order'

"Rep. Matt Gaetz claims that Rep. Marjorie Taylor Green is suspended from Twitter because her presence threatens the 'New World Order' elites.
---
WHAT WE'RE READING
The Wall Street Journal - January 6, 2022

What the Jan. 6 Panel Won't Probe
---
New York Post - January 6, 2022

The Democrats' desperate Jan. 6 spin: Goodwin
---
The Hill - December 31, 2021

The debacle of defunding the police is coming home to roost